ADA North Pool joined the official 0.8.2 Incentivized Test Net (ITN) Friday the 13th December 2019. We look forward to providing staking to all of you and a glance at pooltools.io shows the competition will be stiff with the delegator the one to benefit. I hope you would still consider our pool among the other great pools on offer and hopefully we can all together make this ecosystem thrive.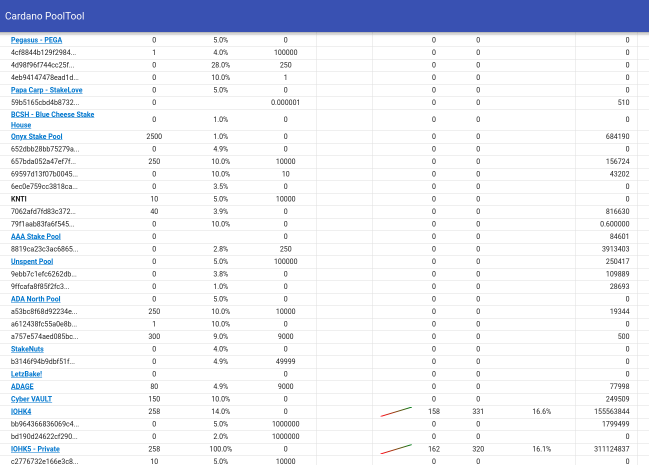 Youtube link to historic moment when we went from Epoch 0 to Epoch 1.
On another note I made a typo for the ITN description and the pool is described with only 1 TB of RAID 1. In actuality the pool has 2 X 4 TB Seagate Enterprise Exos disks together with two Kingston A2000 500GB NVMe's. Will update it at some point later in the test phase.