This site was created as way to communicate with stake pool deligators on the Cardano Proof of Stake pool called ADA North Pool.

My experience with the Cardano ecosystem started back in December 2017 and my first post on the official Cardano forums in January of 2018.
My personal background is with a master degree in Psychology and also a master degree in Law.
I wanted to participate in Proof of Stake for Cardano as a pool because I believe in decentralization and especially that we need to have all kinds of hardware and geographical locations for Cardano to be truly decentralized. Oh and of course I want to earn some ADA by providing a pool!

On the internet you can find some of my work, here are some examples:
Family connect idea for Cardano
Bitlaw idea for Cardano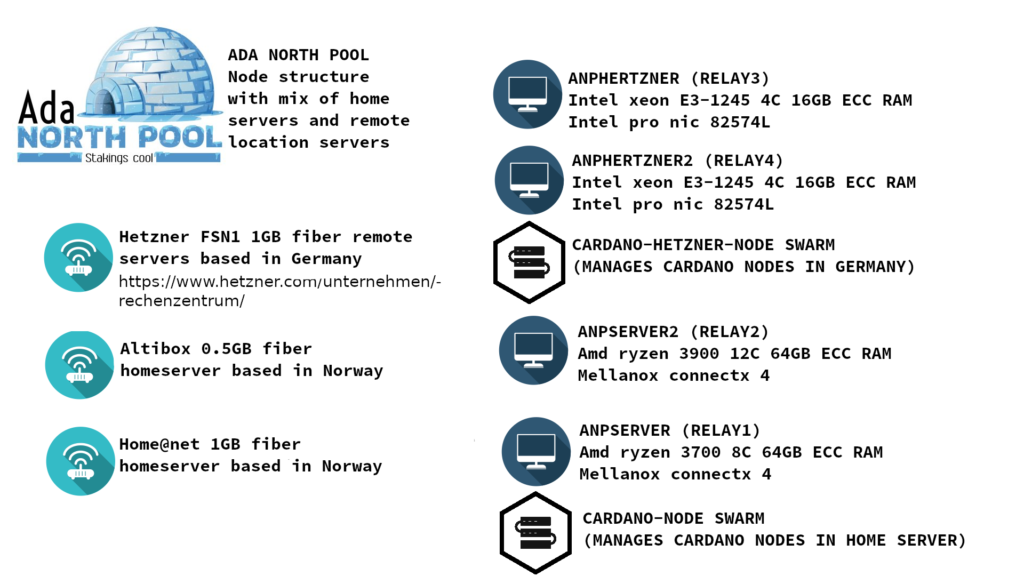 Attribution for free logos: Appareil Photo Vectors by Vecteezy